It's National Poison Prevention Week - Many Surprising Poisonous Substances Are Found In The Home So Be Sure To Keep Your Child Safe With These Tips.
It's National Poison Prevention Week 2010 so it's the perfect time to look at some general baby poison prevention tips....
It's
National Poison Prevention Week 2010
so it's the perfect time to look at some general
baby poison prevention
tips. According to Poison Prevention, "
More than 2 million poisonings are reported each year to the 61 Poison Control Centers (PCCs) across the country. More than 90 percent of these poisonings occur in the home. The majority of non-fatal poisonings occur in children younger than six years old.
" When you get right down to it, your little one has a very good chance of running into a poisonous substance so it pays to be extra careful.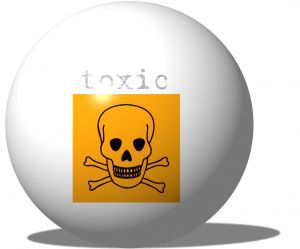 Here are some general poisoning facts and fictions from the Department of Health and Human Services:
FICTION: Poisonings usually involve bleach and other household cleaners.
FACT: Household cleaners are only one type of poison. There are many other home products that people think are safe, but in truth can cause serious harm to children such as...
Any medicines; including those made just for kids
Pest killers
Lamp oil, kerosene, gasoline, lighter fluid
Alcohol- including alcohol found in common products like mouthwash
Bites and stings from insects
Beauty products such as hair gel, shampoo, soap, make-up, and more
Carbon monoxide and also be aware of radon gas
FICTION: Poinsettias are deadly.
FACT: Poinsettias are not deadly - yes you could even eat one (don't because ick, but they usually don't hurt people). Still, all plants may pose a danger due to the fact that some people experience allergic reactions. Keep all plants that come into your home out of reach just to be on the safe side.
FICTION: Poisonings are not a great safety risk. People are hurt more often in cars, fires, and other accidents.
FACT: Poisonings happen more often than car accidents or house fires. That's true especially among young children. In fact annually about one million possible poisonings are reported for children under 6 and 90% of poisonings occur in the home.
FICTION: The Poison Help number is only for emergencies. You should use it only when someone shows signs of poisoning.
FACT: If you think someone has been poisoned, call Poison Help (1-800-222-1222). DON'T WAIT for signs of poisoning. Many poisonings can be avoided with a call to the poison center. Your problem can most likely be solved on the phone. The medical experts will provide help with any possible poisoning, even if you are not sure a poisoning has occurred. Call Poison Help if you think your child may have swallowed poison. Call Poison Help if you have eaten food that was left out too long. Do not wait for signs of poisoning.
FICTION: Most poisonings can be avoided with basic common sense.
FACT
: Common sense and awareness are good tools for poison prevention. However, more than 80% of events reported to poison centers are accidents. Often, poisonings could have been avoided by learning about and following the above tips.
FICTION: Poison Help is important only for parents of young children.
FACT: Poison Help is an important tool for adults and children. More than 70% of all poisoning deaths occur in adults ages 20 to 59. This is vital information for parents because if something happens to you, you're not available to care for your child. Keep everyone in your home safe.
THE NUMBER ONE TIP:
Know what the
signs of poisoning
are and don't panic if your
baby eats a crayon
BUT it's always better to be safe than sorry. If you even think that maybe someone in your home has been poisoned from a medicine or household chemical, call 1-800-222-1222 for your local Poison Control Center. This national toll-free number works from anyplace in the United States - 24-hours-a-day, 7-days-a-week. If someone is seriously ill or you can't remember the Poison Control phone number call 911 right away.