If you have a baby with an ear infection there's a good chance your pediatrician may decide to wait and...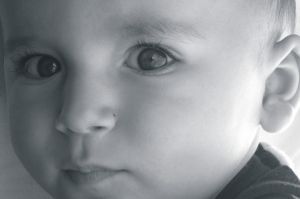 If you have a
baby with an ear infection
there's a good chance your pediatrician may decide to wait and see what happens before prescribing antibiotics. It used to be that antibiotics were the treatment of choice for ear infections, but current research shows that many babies with normal healthy immune systems can fight off ear infections on their own. This is good because the more antibiotics your baby is exposed to, the less effective they are. This means, if your baby gets very sick and
truly needs an antibiotic
, the medicine will work better if he's had less during his life for things like ear infections.
How to treat ear infections:
Your pediatrician will offer suggestions such as...
Placing a warm washcloth on your baby's ear.
Giving over-the-counter pain medication such as baby ibuprofen or baby acetaminophen.
Saline nose sprays - new research shows that these simple sprays help clear the ear tubes and ward off other infections.
Rest and distractions - something all sick babies need.
Be patient - sick babies are cranky and in pain. Sick babies can be terribly frustrating, but the calmer and more upbeat you are, the better for your baby.
Antibiotics - if the ear infection is not clearing up on it's own within a few days.
Tubes - ear tubes used to be more common. Like antibiotics, tubes are being used less nowadays. However, for babies or toddlers who continually have ear infections tubes can help.
Of course always talk to your baby's pediatrician about a treatment plan specific to your baby.