Checkup Checklist
Here's a simple checklist to follow when you head to the pediatrician's office. Keep these pointers in mind and you'll get the answers you need about your baby's health.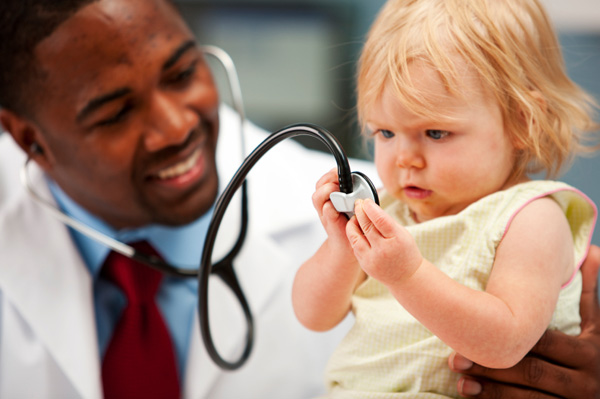 You may have the best pediatrician in the world, but no health care provider is perfect. Make sure that when your baby is sick you get the right diagnosis.
Ignore the doctor when needed
If your baby's pediatrician seems intent on one solution and you think it's wrong, say so. Research shows that often pediatricians are affected by what's going around - say allergies or the flu have hit your town. However, your baby may not have allergies or the flu. If you have a good reason for thinking the diagnosis is wrong, you can one, tell the doc, and two get a second opinion.
Always take a list
Baby doctors are super busy and may try to rush you along. If you take a list of all your baby's symptoms, you won't forget one in the rushed appointment. One symptom can be the difference between two very different illnesses.
Snag the best appointment time
Choose a time when your baby's doctor is less likely to be rushed
Don't let your baby play the doctor:
Babies are hilarious, in that just when you get to the doctor's they perk up and look happy, not sick. Don't let your baby fool the doc. Make sure to point out that your baby has up times and down times (if that's true). Sometimes babies and toddlers are so interested in a new place that they act less sick and more interested in what's up currently.
Read more: