Following this weekends safety theme we're going to take a look at lead. Many parents are currently concerned with lead....
Following this
weekends safety theme
we're going to take a look at lead. Many parents are currently concerned with lead. The
recent Mattel recall
of various toys
is behind it; but
Mattel toys
are not the only lead issue you should be concerned about.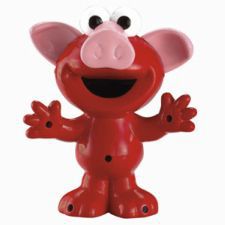 One of the best things you can do is get on the lists I mentioned in the
previous post
. Next
Consumer Reports
offers basic tips that can protect your family from lead.
Take inventory:
Double check
the toys you already have to make sure they haven't been recalled. Search through your toys and toss any with chipped paint, broken plastic, or other major problems. Toss any that are questionable.
Clean:
To avoid lead in the home make sure you keep dust and other debris out. Wash toys often and make sure toys are kept somewhere clean. Eat healthy: Kids who eat diets rich in iron and calcium are less susceptible to lead absorption. As to your water -- if you use a filter it can cut down on lead in the water. If you can't afford a filter run the water for a few minutes. Although, a filter is a probably more economical and more eco-friendly in the long run.
Shopping:
Avoid generic toys (off brand) although we can see that a brand name didn't help Mattel toys from being recalled. Check for age appropriate toys at the
American Academy of Pediatrics
website. The reason young kids are more susceptible to lead poisoning is because they put everything in their mouth. AAP will let you know which toys are safe for the younger set. For more great tips and info about testing your home for lead
visit Consumer Reports
.