Earlier this month, a new study appearing in the New England Journal of Medicine emphasized the importance of folic acid...
Earlier this month, a new study appearing in the
New England Journal of Medicine
emphasized the importance of folic acid for healthier babies.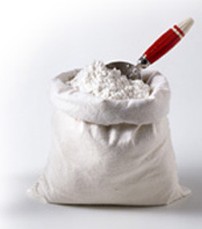 Dr. Philippe De Wals of Universite Laval's Department of Social and Preventive Medicine, the study leader, reports that his study clearly indicates that, "The addition of folic acid to flours has led to
a 46% drop
in the incidence of congenital neural tube deformation (mainly anencephaly and spina bifida) in Canada."
Neural tube defects can lead to major health problems or death for babies.
A lack of folic acid in a pregnant mama's diet is one of the major causes of poor neural tube development. For a long while now, doctors and other medical authorities have recommended that women in their child-bearing years and pregnant women take vitamin supplements containing folic acid. You can get folic acid from food items; leafy greens, fruits, whole grains, and meats. But you can't get all the folic acid you need to support both you and your developing baby from even a very well-balanced diet, so vitamins that contain folic acid are very important. Currently, the United States, Chili and Canada require folic acid be added to flour -- which is why you see enriched bread and other products. Eating enriched products is one way to help ensure you have a healthier baby. The effectiveness of adding folic acid to flour as proven Dr. De Wals's study, could encourage other countries to follow suit. According to
Medical News Today
, "Every year, approximately 200,000 cases of spina bifida and anencephaly occur worldwide. Adding folic acid to food could reduce that number by half."
If you're planning a baby make sure you eat a healthy diet with enriched foods and take vitamins that contain folic acid.
You can talk to your health care provider about how much folic acid you should be taking but the general recommended amount is
400 micrograms daily.
Even if you aren't planning a pregnancy any time soon it's a smart move to make sure you get your daily requirements of folic acid; since about half of pregnancies are unplanned.
Visit the March of Dimes to learn more about all the great benefits of folic acid.