Newborns Mean Having To Make Your Own Fun
You've run out of episodes of "Scandal" and you've been on walks around the block so often you know all your neighbors' secrets. So what is there left to do with a newborn all day? These parents prove all you need is a baby, a camera, and a sleep-deprived sense of humor.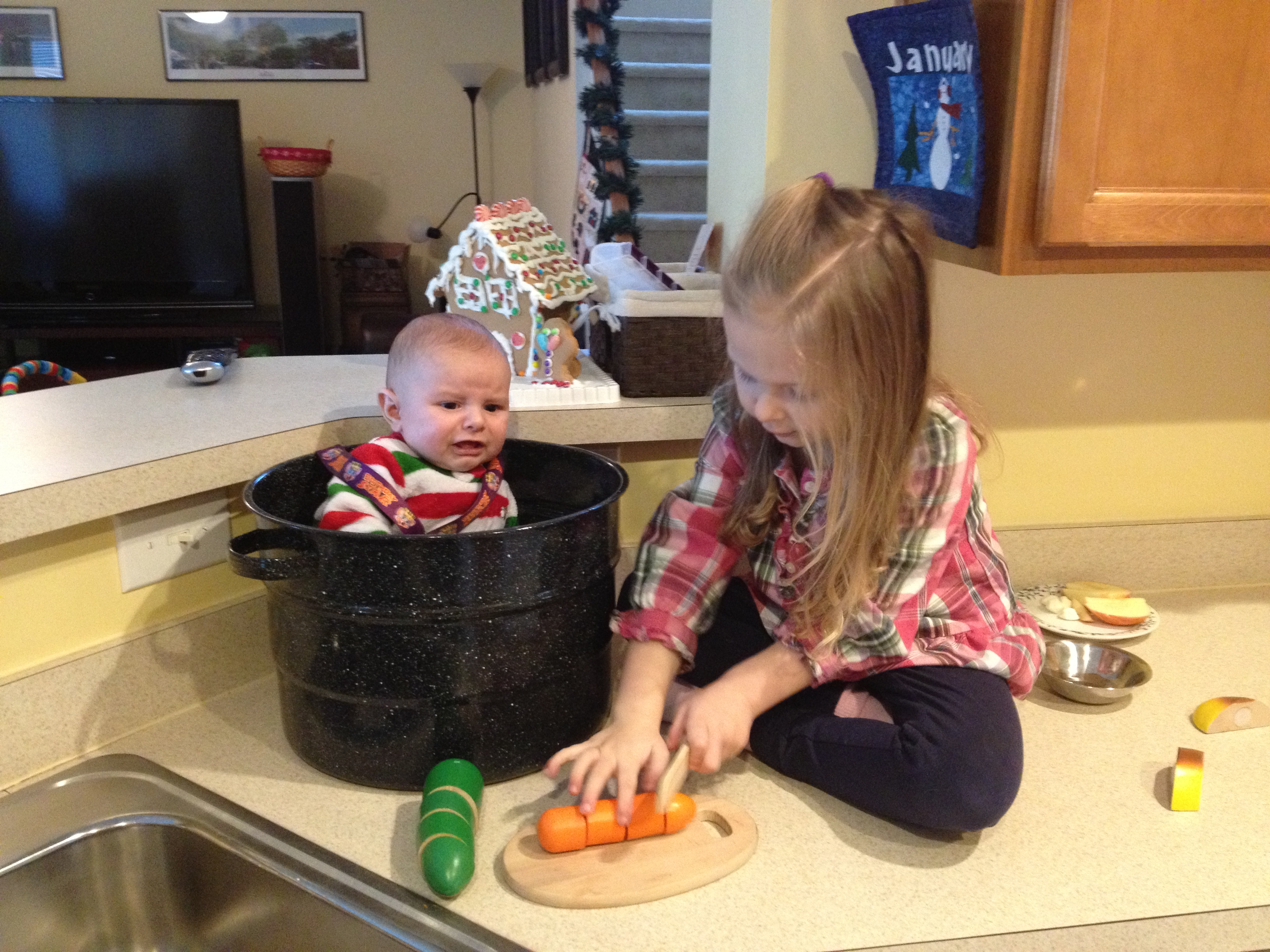 Photo credit: Jen G.
I suppose there are more productive ways to pass the time with a newborn. You could go out and find a moms' group or babywear your way through a mountain of dishes, but come on. You are exhausted. This is exhausting. And when you find yourself counting sleep in minutes instead of hours, putting the baby in a cooking pot for giggles just makes good sense. Here are a few other ideas for making your own fun with a newborn in the house.

1. Play up their resemblance to historical figures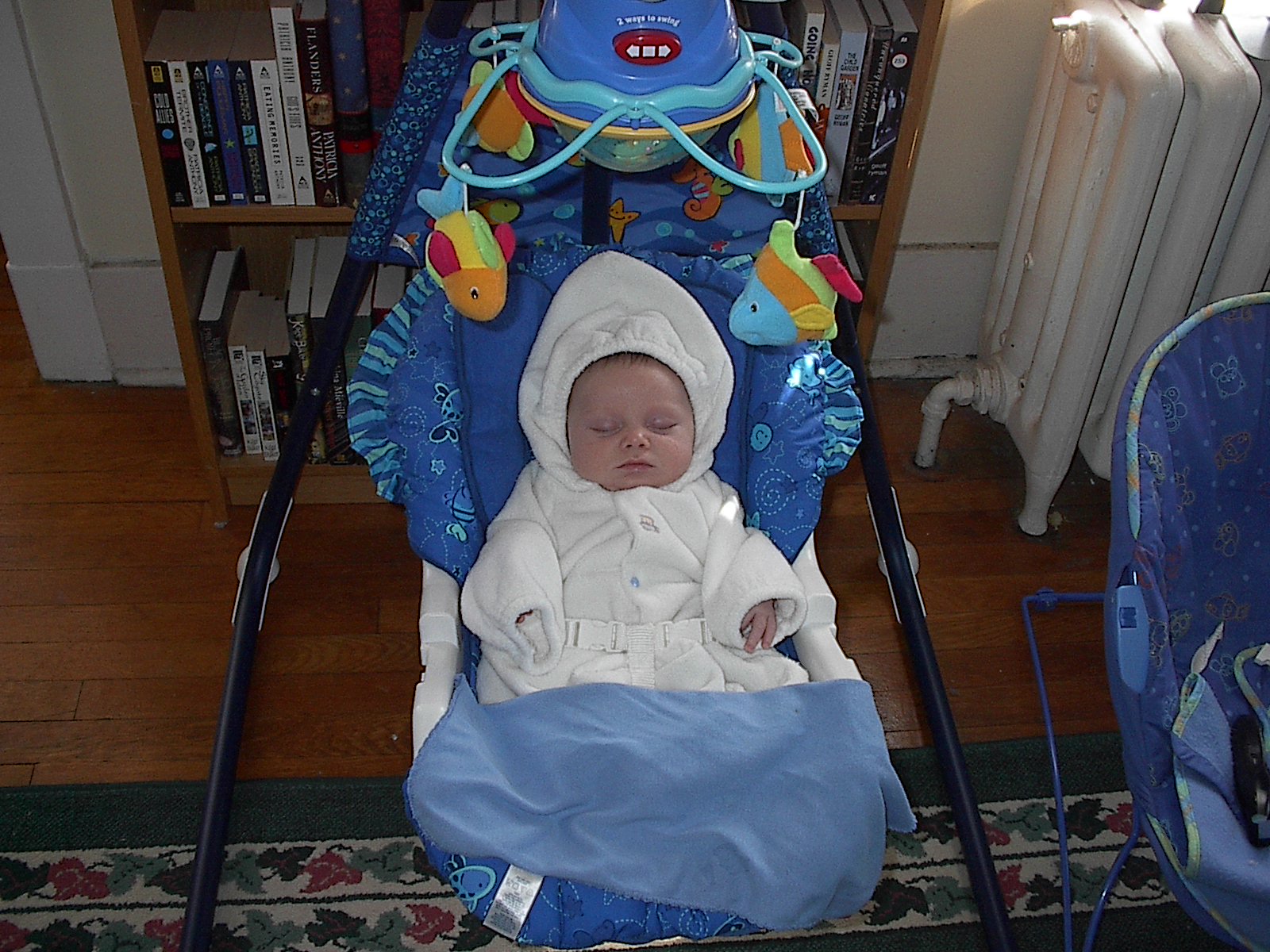 Image: Cari T.
When mom Cari got her little guy all bundled up for a nap in the swing, she noticed he was looking a bit papal. I'm almost positive Pope Francis's mother once took a picture just like this one.
2. Involve the dog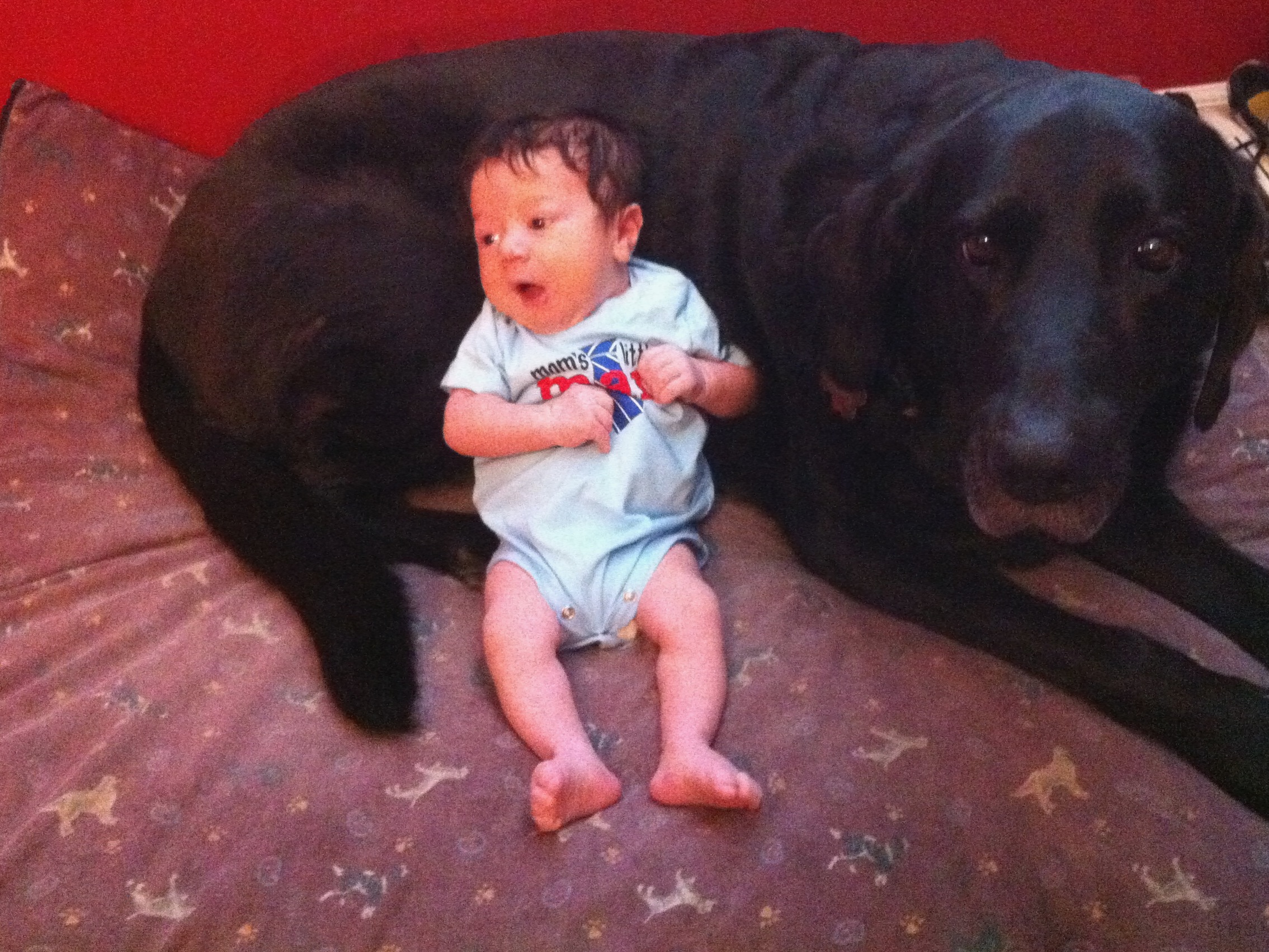 Image: Erin J.
Holding the baby can be exhausting and, frankly, a bit expected. Erin and her husband made a game of sneakily propping the baby on the dog whenever the other parent would leave the room.
3. Teach them a trade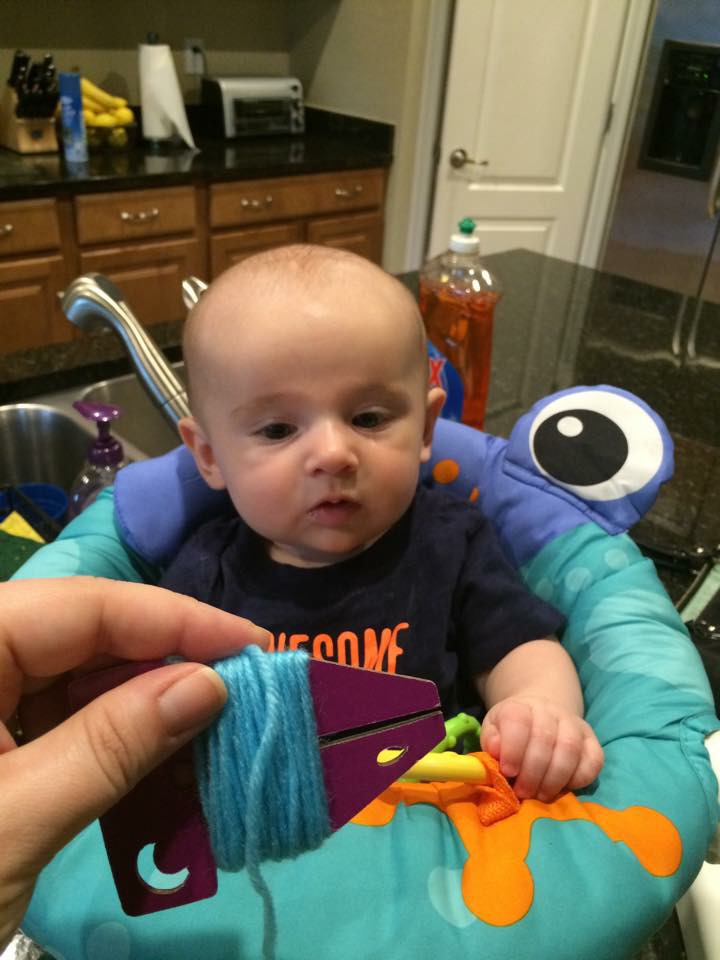 Image: Brooke Kingston
Parents don't get to have all the fun. How does Brooke pass the time when watching her sweet nephew? "I make him do crafts he has no ability to do." As one does.
4. Make the baby a snack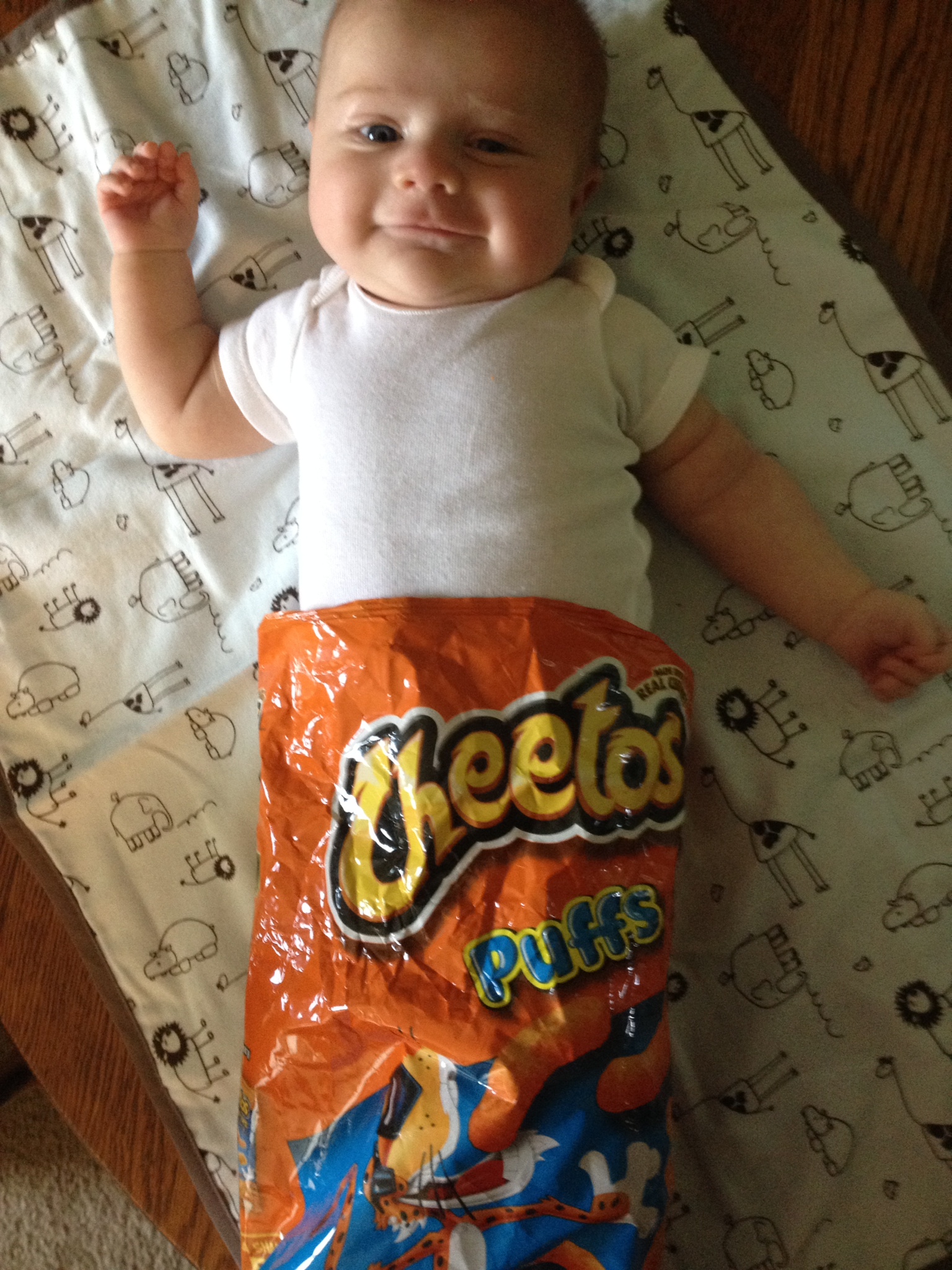 Image: Megan
When Megan went back to work, her husband had a little fun tucking the baby into all sorts of unexpected corners of the house — the kitchen cabinets, a linen closet, the washing machine — but nothing beats this Cheetos swaddle.
5. Go on a totally baby-appropriate outing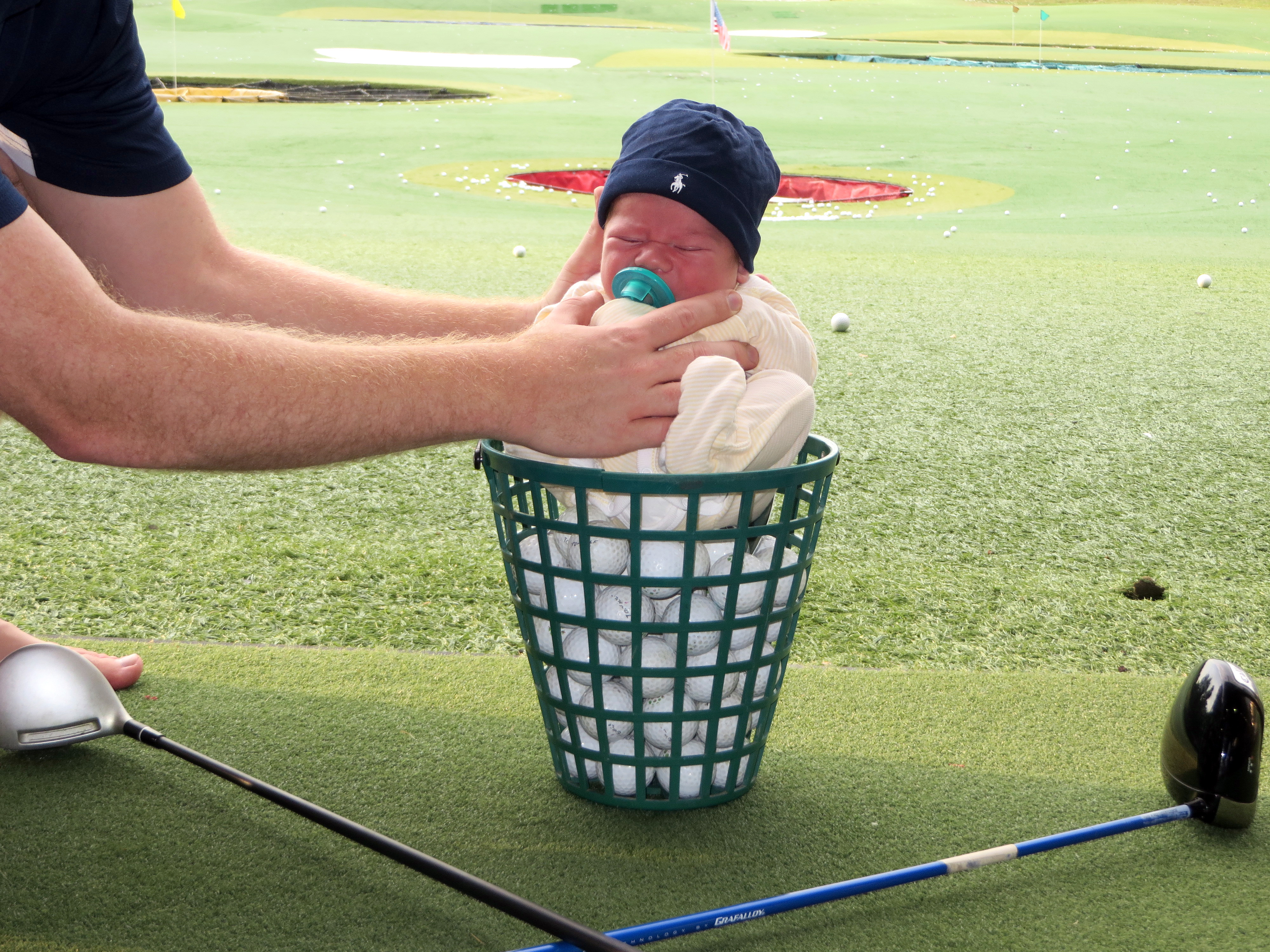 Image: Kate Klaus
How old is old enough for Baby's first happy hour and practice at the driving range? New parents Kate and her husband gave it a go with their 1-week-old. "He was understandably annoyed by our antics."

6. See what you can get away with in the background

Image: S. Crowell
Susie proved you can get away with almost anything if you put a cute baby in front of it. She tricked her mother-in-law into taking this photo of dinosaurs attempting to undo extinction, and it wasn't until it hit Facebook that they let her in on the punchline.
More fun with babies
Baby fun 101
8 Ways for dads to bond with babies
How to relax and still entertain an active baby