Nursing Bra Basics
For New Moms
Your breasts go through a lot of changes when you are breastfeeding. They change shape, they change size and are at the beck and call of a hungry baby. How can you find a nursing bra that is comfortable, functional — and even stylish? We chatted with a lactation specialist and the director of design for Leading Lady bras to get the scoop.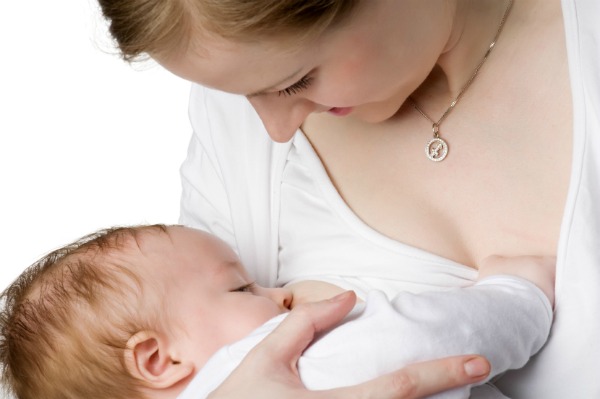 You may be surprised to learn that your breasts start changing in preparation for breastfeeding during your first trimester of pregnancy. "As early as the second trimester, breasts are fully capable of producing milk," explains registered nurse Amy Berry, who is also a certified lactation consultant and lactation expert for Leading Lady. "This accounts for the reason that breasts will feel heavier and get larger during pregnancy."
When should you buy a nursing bra?
Berry says that as soon as your bras starting feeling tight and uncomfortable during pregnancy, it is time to get fitted and buy a larger bra to accommodate your new size. A nursing bra has special features, such as a cups that are unsnapped or unhooked or is designed in a way that you pull over the cup, to allow easy access for nursing.
So, when should you buy a nursing bra? "I recommend expectant moms buy nursing bras during their third trimester," says Berry. "She should be fitted and start with three bras: one to wear, one in the drawer and one in the wash. Size will fluctuate once a woman's milk comes in so it is important to be refitted about a month after the baby is born. During the first few weeks of nursing, stretchy leisure bras and nursing camis are very comfortable choices that allow for the ebb and flow of a new mom's milk supply."
Tips for finding the right size
The right size bra is essential for comfort and support, says Haidee Johnstone, Senior Vice President and Director of Design for Leading Lady, who recommends checking the fit guide for the brand you are buying. Leading Lady offers a handy fit calculator on their e-boutique to help you get the perfect size.
 "In general, the proper way to measure band size is around the torso just under the arms but above the breasts," says Johnstone. "If the measurement is an odd number, round it up to an even number (unless she prefers a snug fitting bottom band). To determine cup size, measure around the fullest part of the bustline. Subtract the band's size from the cup size. Each 1-inch difference equals a different cup size: 1"=A, 2"=B, 3"=C, 4"=D, 5"=DD."
What about underwire bras?
Berry says that underwire bras should never be worn while sleeping, however they are safe to wear during pregnancy and while nursing — as long as they fit correctly. "The cups [must] encapsulate the breast and offer light compression to prevent bounce. If the breasts are sticking out above the neckline or underarm, or if the underbust elastic is being used as part of the cup, the bra is too small," she says.
Many women feel more comfortable wearing a bra to sleep in at night because their breasts are heavier and larger and need the extra support. "Sleep bras are usually made of soft, stretchy material and many clasp in front so women are not sleeping on uncomfortable hooks," says Johnstone. "Front clasps also allow easy access for nursing. A nursing cami or nursing chemise with nursing clasps are also great choices for sleeping."
Sexy and functional nursing bras? Yes, please!
Lastly, have fun with your enhanced cleavage by looking for nursing bras that are just as sexy as they are functional. "No one ever said you can't be cute and stylish while nursing! While a properly fitting, comfortable and supportive bra should be the first priority, some great nursing bras are also designed to help pregnant and new moms feel confident and sexy," says Johnstone, who recommends a gorgeous lace cup or lace-trimmed styles from Leading Lady. "Shape is also important for new moms and moms-to-be so she should have several molded bras that will complement her curves."
More breastfeeding tips
5 Common breastfeeding issues
Overcoming breastfeeding obstacles and "ouchies"
How to prepare your breastfeeding wardrobe