Surviving Small Age Gaps Between Siblings
Whether the plan was always to raise tight-knight siblings or you're blessed with a happy accident, having two kids under the age of 2 can drive you up the wall! While parental fatigue and sibling rivalry are arguments against planning a small age gap between your children, having babies born close in age doesn't have to guarantee you'll lose your mind either. From becoming a queen of organization to finding your sense of humor, discover sanity-saving tips for raising babies close in age.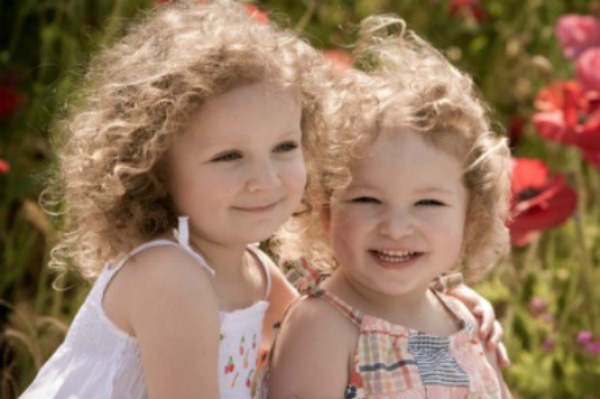 Become a queen of organization
In order to navigate the childhood years of your youngsters with a small age gap, staying organized is your biggest salvation. "As a mother of identical twin girls, I find being organized is the key to running my household," shares Tonia Tomlin, founder and president of Sorted Out™. "Having a good work life balance means I can spend less time chasing the things I need to do and more time with my family!"
Get enough sleep
You'll find you and your patience are both exhausted when dealing with a newborn and a toddler on a daily basis. Although the old adage "sleep when your babies sleep" sounds cliche, it will help you exercise more patience with your kiddos.
Prioritize
Becoming a super mom may be at the top of your priority list, but are you willing to sacrifice yourself just to do it all? Focus on your little ones, and accept that you will get through your list of to-dos when you can. Being a good mom means meeting your babies' needs. The sky won't fall if the laundry has to wait to be folded until tomorrow.
Wean your toddler
Instead of tearing out your hair over having two kids with the same needs at once, try weaning your toddler from the breast, pacifier, bottle and eventually the diaper. It will help your youngster become a bit more independent when you're juggling babies close in age and make less work for you in the long run.
Have your toddler help
Toddlers are naturally eager to help, so enlist your kiddo's help with not only his younger sibling, but also simple household chores. Instead of feeling like he's fighting for your attention, he'll feel pleased with himself while being mommy's little helper by fetching a diaper, sorting laundry and "sweeping."
Take a break
You love your kiddos more than your own life, but taking a break from your adorable youngsters allows you to be the patient, organized supermom your kids deserve. Ask for a relative or close friend to watch your kids for an hour, take turns having free time with your partner or hire help with your babies. "Hiring a nanny through a source such as Nannies4hire.com will help the mom juggle her many responsibilities," explains Candi Wingate, president of the company. "By minimizing her time demands, she can give her children the best she has."
Find your sense of humor
Locate your funny bone -- and hold on to it for dear life! Sometimes, gaining a new perspective on the situation can help you through it, even when it means accepting that having babies with a small age gap means they'll both be covered in food at the same time at one point or another.
Although you may feel like you're at your wit's end some days, the reward for making it through with sanity-saving tips for raising babies close in age will be more apparent once they both grow out of this tough toddler stage. In the end, siblings with small age gaps have a stronger bond and always have a playmate while the days of diapers, bottles and sleepless nights will be over quicker for you!
More on siblings
Coping with sibling rivalry
Sibling appreciation parties
4 Things to expect while raising two toddlers