Popular Baby Names
Of 2011
The Social Security Administration just released the top 100 baby names for 2011 – and there are a few surprises on the list! After two years with the baby girl name Isabella in the top spot, there is a new most popular baby girl name. Will Jacob hold on to the most popular boy name for the thirteenth year in a row? Check out the top 100 baby girl names and baby boy names for 2011.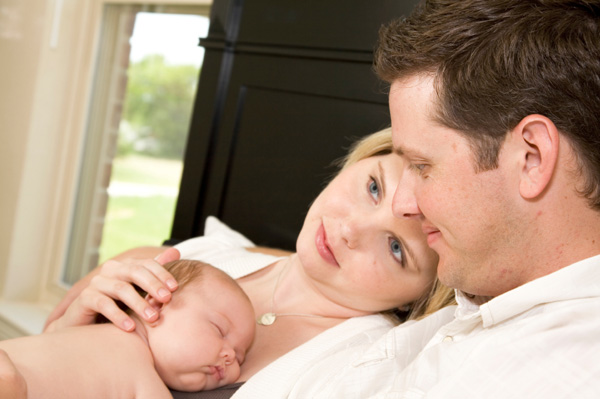 The most popular baby names of 2011 are Jacob and Sophia! Jacob is the top name for boys for the thirteenth year in a row. That is a quite a winning streak! Isabella was the top name for girls for two years in a row, however Sophia has moved up to the top position for 2011.
The name Mia has moved up one spot, switching with Chloe. The baby girl name that is increasing in popularity the fastest is Briella, followed by Angelique. Perhaps Jerseylicious star, Briella Calafiore, had an influence on the baby name list this year?
Mason was number 25 last year, but jumped all the way to the second most popular names for baby boys. Perhaps Kourtney Kardashian's son, Mason, was the reason for this big jump. The baby boy names that are rising in popularity the fastest are Brantley and Iker. Brantley Gilbert is a popular country singer with the hit song, "Country Must Be Country Wide," while Iker could be from Iker Casillas Fernandez, the goalkeeper for Real Madrid and the Spanish National Team.
Check out the entire list of the top 100 baby names for 2011 right here!
| | | |
| --- | --- | --- |
| Rank | Boy names | Girl names |
| | | |
| 1 | Jacob | Sophia |
| 2 | Mason | Isabella |
| 3 | William | Emma |
| 4 | Jayden | Olivia |
| 5 | Noah | Ava |
| 6 | Michael | Emily |
| 7 | Ethan | Abigail |
| 8 | Alexander | Madison |
| 9 | Aiden | Mia |
| 10 | Daniel | Chloe |
| 11 | Anthony | Elizabeth |
| 12 | Matthew | Ella |
| 13 | Elijah | Addison |
| 14 | Joshua | Natalie |
| 15 | Liam | Lily |
| 16 | Andrew | Grace |
| 17 | James | Samantha |
| 18 | David | Avery |
| 19 | Benjamin | Sofia |
| 20 | Logan | Aubrey |
| 21 | Christopher | Brooklyn |
| 22 | Joseph | Lillian |
| 23 | Jackson | Victoria |
| 24 | Gabriel | Evelyn |
| 25 | Ryan | Hannah |
| 26 | Samuel | Alexis |
| 27 | John | Charlotte |
| 28 | Nathan | Zoey |
| 29 | Lucas | Leah |
| 30 | Christian | Amelia |
| 31 | Jonathan | Zoe |
| 32 | Caleb | Hailey |
| 33 | Dylan | Layla |
| 34 | Landon | Gabriella |
| 35 | Isaac | Nevaeh |
| 36 | Gavin | Kaylee |
| 37 | Brayden | Alyssa |
| 38 | Tyler | Anna |
| 39 | Luke | Sarah |
| 40 | Evan | Allison |
| 41 | Carter | Savannah |
| 42 | Nicholas | Ashley |
| 43 | Isaiah | Audrey |
| 44 | Owen | Taylor |
| 45 | Jack | Brianna |
| 46 | Jordan | Aaliyah |
| 47 | Brandon | Riley |
| 48 | Wyatt | Camila |
| 49 | Julian | Khloe |
| 50 | Aaron | Claire |
| 51 | Jeremiah | Sophie |
| 52 | Angel | Arianna |
| 53 | Cameron | Peyton |
| 54 | Connor | Harper |
| 55 | Hunter | Alexa |
| 56 | Adrian | Makayla |
| 57 | Henry | Julia |
| 58 | Eli | Kylie |
| 59 | Justin | Kayla |
| 60 | Austin | Bella |
| 61 | Robert | Katherine |
| 62 | Charles | Lauren |
| 63 | Thomas | Gianna |
| 64 | Zachary | Maya |
| 65 | Jose | Sydney |
| 66 | Levi | Serenity |
| 67 | Kevin | Kimberly |
| 68 | Sebastian | Mackenzie |
| 69 | Chase | Autumn |
| 70 | Ayden | Jocelyn |
| 71 | Jason | Faith |
| 72 | Ian | Lucy |
| 73 | Blake | Stella |
| 74 | Colton | Jasmine |
| 75 | Bentley | Morgan |
| 76 | Dominic | Alexandra |
| 77 | Xavier | Trinity |
| 78 | Oliver | Molly |
| 79 | Parker | Madelyn |
| 80 | Josiah | Scarlett |
| 81 | Adam | Andrea |
| 82 | Cooper | Genesis |
| 83 | Brody | Eva |
| 84 | Nathaniel | Ariana |
| 85 | Carson | Madeline |
| 86 | Jaxon | Brooke |
| 87 | Tristan | Caroline |
| 88 | Luis | Bailey |
| 89 | Juan | Melanie |
| 90 | Hayden | Kennedy |
| 91 | Carlos | Destiny |
| 92 | Jesus | Maria |
| 93 | Nolan | Naomi |
| 94 | Cole | London |
| 95 | Alex | Payton |
| 96 | Max | Lydia |
| 97 | Grayson | Ellie |
| 98 | Bryson | Mariah |
| 99 | Diego | Aubree |
| 100 | Jaden | Kaitlyn |
More baby name ideas:
Perfect baby names for your last name
Exotic baby names
Baby name guide for baby boy names and baby girl names