Popular Girl
Baby Names
Sugar and spice and everything nice, that is what little girl names are made of! Check out our list of popular names, unique names, traditional names and exotic names to help you narrow down your search for the perfect name for your baby girl.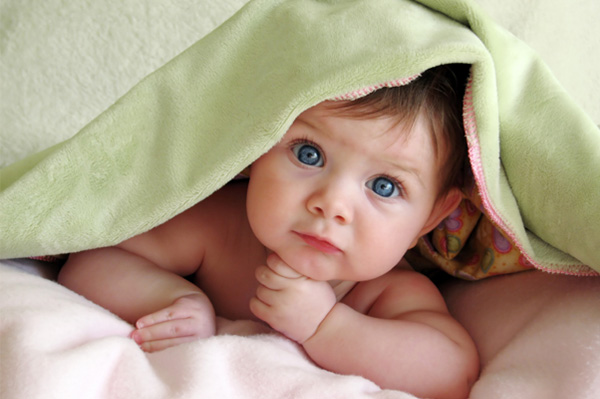 Let us help with your search for a baby girl name with our name guide. We have rounded up popular names, unique names -- and everything in between! As you look through our list, grab a piece of paper and jot down some of your favorite names. See how it looks with your last name and compare middle names until you find the perfect baby girl name.
Popular baby girl names
Each year the Social Security Administration releases a list of the most popular baby names, taken from birth certificates of that year.  The most popular baby girl name for two years in a row is Isabella. Who else made the list? Check out the top 50 baby girl names:
Isabella
Sophia
Emma
Olivia
Ava
Emily
Abigail
Madison
Chloe
Mia
Addison
Elizabeth
Ella
Natalie
Samantha
Alexis
Lily
Grace
Hailey
Alyssa
Lillian
Hannah
Avery
Leah
Neveah
Sofia
Ashley
Anna
Brianna
Sarah
Zoe
Victoria
Gabriella
Brooklyn
Kaylee
Taylor
Layla
Allison
Evelyn
Riley
Ameli
Khloe
Makayla
Aubrey
Charlotte
Savannah
Zoey
Bella
Kayla
Unique baby girl names
For those parents who want a girl's name that is a little more unique, try thinking outside of the box by looking at names of cities (Venice, Brazil), colors (Indigo, Skye) or interesting spellings (Ashleigh instead of Ashley).
For more ideas, check out our list below:
Zara
Xena
Lennox
Luna
Breeze
Emerald
Darby
Shine
Rain
Midori
Posy
Lena
Tiana
For more unique girl names, check out our list of celebrity baby names >>
Traditional girl names
For those parents who are looking for a traditional girl name that never goes out of style, our list may be just what you are looking for. These classic names stand the test of time.
Hattie
Mabel
Iris
Maude
Helen
Mary
Elizabeth
Margaret
Clara
Florence
Grace
Martha
Cora
Mary
Patricia
Carolyn
Katherine
Dorothy
For more ideas, look at your own family tree and search out the names of grandparents and great-grandparents. You never know -- you might find the perfect girl name from one of your long lost ancestors.
Exotic girl names
Perhaps you are looking for a name with a bit of international flair? Exotic names have a beautiful and worldly sound to them. Many American parents love the sound of Irish names, Spanish names, French names and Italian names.
Check out some of our favorite exotic girl names from around the world:
Keira
Keely
Fiona
Adelle
Bijou
Lilou
Amaris
Coco
Francesca
Valentina
Arianna
Gia
Angelina
Darcia
Check out our list of international baby names for more exotic boy names >>
Still stuck on finding the perfect girl name? Check out our Baby Name Finder, which allows you to search for names by gender, origin and even themes!
More baby name ideas
Rules of thumb for choosing a baby name
20 Colorful baby names
Top baby names of 2010 influenced by Disney, Twilight